A Family Business
A fixture in western Illinois since 1938, the Fairview Sale Barn isn't just a building; it's part of a community and network of cattlemen. Formerly known as the Wilson Sale Co., the Fairview Sale Barn is currently managed by the Fidler family. Purchased in the 1960s by Delbert Fidler and now owned and operated by Bob Fidler and his son, Jake, the Fairview Sale Barn reflects the strengths of a well-run business, while still honoring family tradition.
One of Bob's first farm life memories was milking a red Shorthorn cow when he was around seven years old. While Bob has been involved in the cattle business his entire life, this western Illinois native and Canton high school graduate took a detour before operating the sale barn full time. An avid St. Louis Cardinals fan, Bob had a love for the game as a student athlete in high school and college. He graduated from Bradley University, and after a successful college baseball career, had the opportunity to play pro baseball for a year. He calls the experience humbling, but the leadership development and mentoring he received from coaches served him well as he returned home to teach and coach basketball and baseball. Bob was a schoolteacher for more than 30 years, but never lost sight of his love for the cattle business and eventually went to work alongside his dad in the family's sale barn.
Today, the Fairview Sale Barn has a customer base throughout Illinois and crosses borders into Iowa, Indiana and Wisconsin. Bob credits his father's sound business sense and commitment to customer service for being one of the few auction market operators left in Illinois.
While the sale barn takes much of the Fidler family's time and energy, their involvement in the cattle industry touches several segments of the beef lifecycle.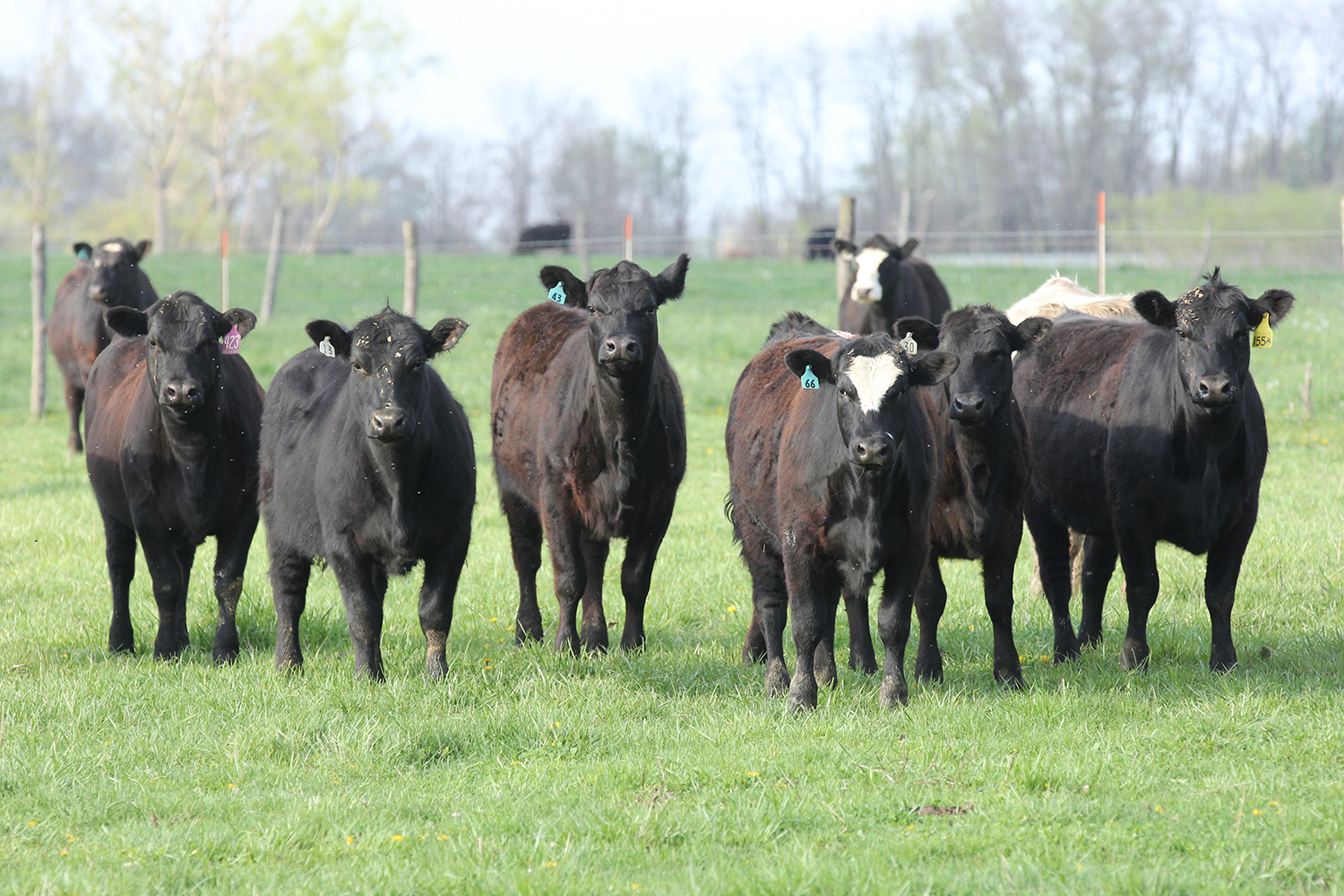 The Beef Lifecycle
The Fidlers are sale barn owners and manage a commercial cow herd and backgrounding operation. After weaning, cattle continue to grow and thrive by grazing on grass and pastures at the Fidler's farm during backgrounder phase. These calves will gain between 200 to 400 pounds while the Fidlers make sure they are healthy and receiving the proper nutrition. Once the backgrounding phase is complete, most of the calves are custom fed in a feedlot in Nebraska. Once the cattle reach market weight (1,200-1,400 pounds), they will be auctioned through the sale barn and the beef will be harvested and enter the food supply.
Learn More About the Beef Lifecycle
Each segment of the beef business the Fidlers operate in has an individual purpose, but they are all interconnected.