Illinois Junior Beef Association
The IJBA strives to provide educational and career opportunities through competition and fellowship in order to develop leadership skills and integrity in young people interested in the Illinois cattle industry.
The IJBA is governed by a 10-member board (2 directors representing each IJBA district and two at-large director).
Junior memberships are available for any young person under twenty-one years of age who have paid their $25 membership dues. To participate in IJBA events members must be at least eight years of age and under twenty-one years of age as of January 1 of the event year.
The IJBA offers a world of opportunities to youth. Members of the IJBA are eligible for: receiving the January/February and July/August (junior-focused) issues of Illinois Beef magazine, participation in junior activities including conferences, shows and other contests, leadership training, scholarships, and the IBA internship.
Wondering if you're already recognized as a member? Contact the IBA office to find out!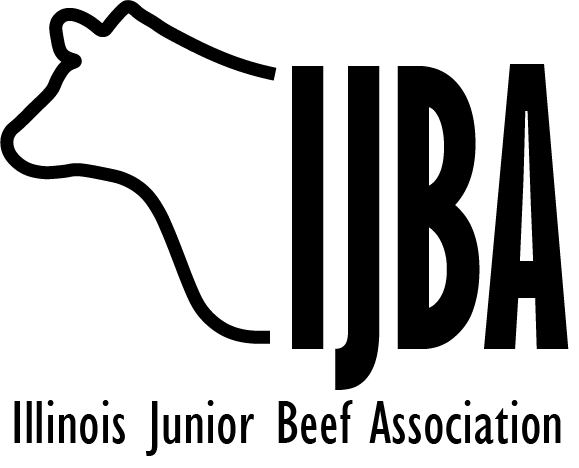 IJBA Districts
The IJBA is separated into 4 districts. Two directors will be elected from each district, as well as two at-large directors to represent IJBA members throughout the state.
IJBA directors
The Illinois Junior Beef Association Board of Directors offers leadership development beyond the boundaries of local groups. During their terms, the IJBA Directors will develop and carry out programs and events to serve junior members and the Illinois cattle industry. The IJBA Board will also make recommendations for new programs and help develop leadership potential of the junior members.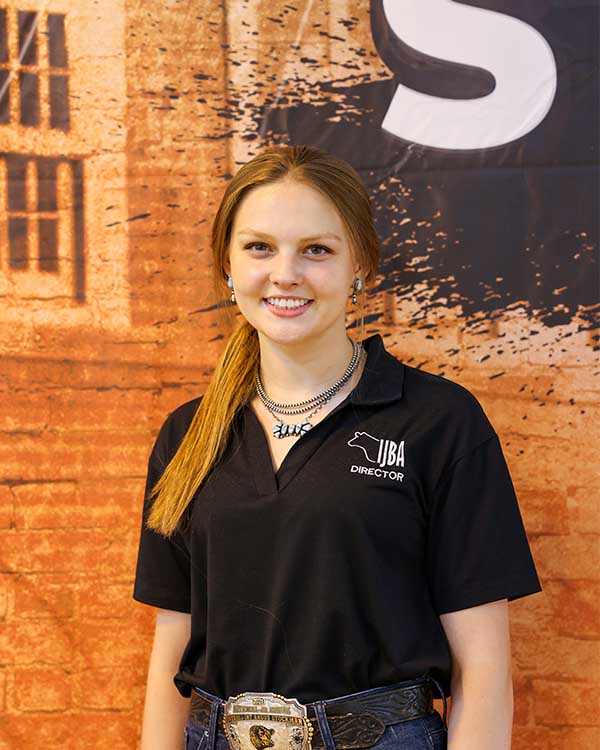 IJBA President
Lauren Wolter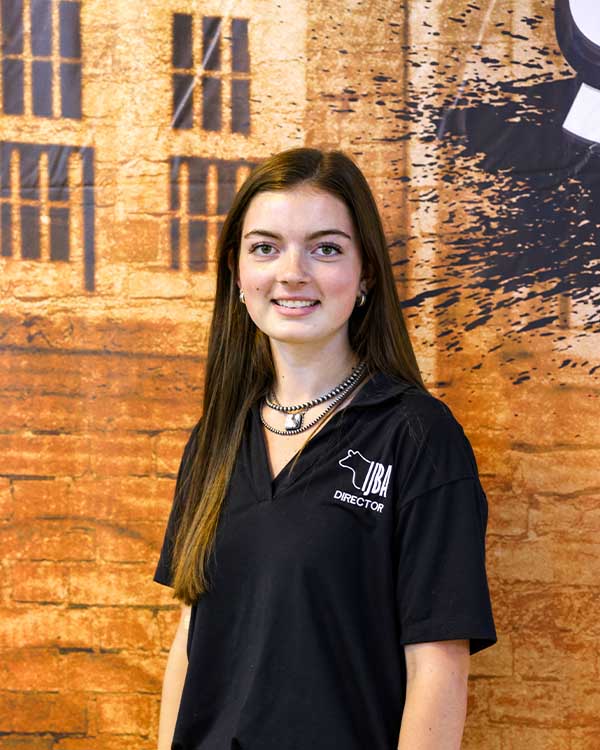 IJBA Vice President
Audrey Curtin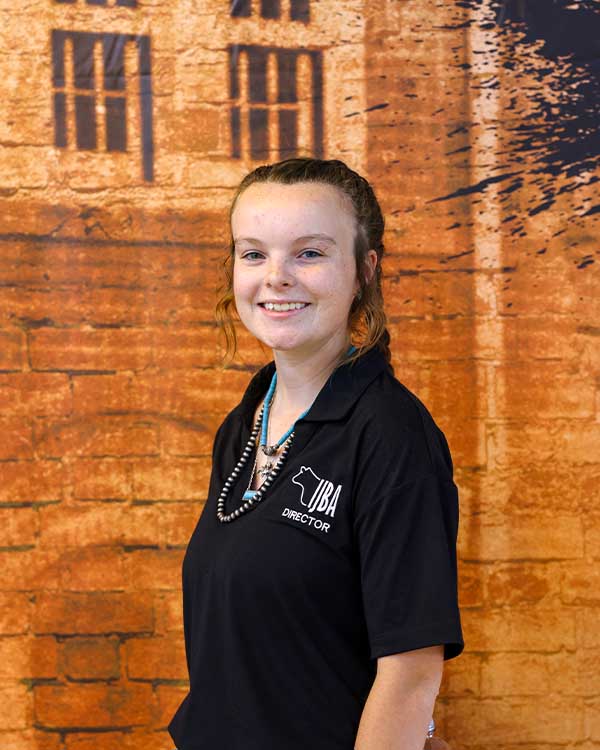 IJBA Secretary
Grace Brown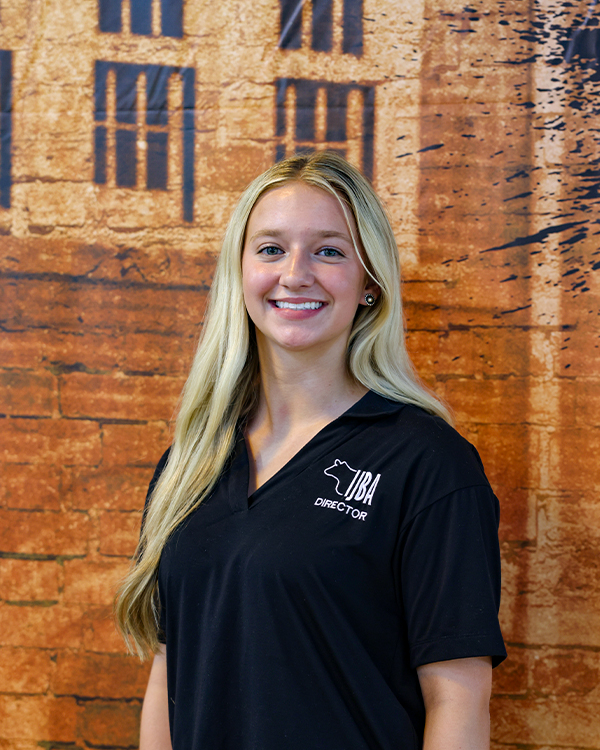 Show/Beef Promotion Chair
Anne Dameron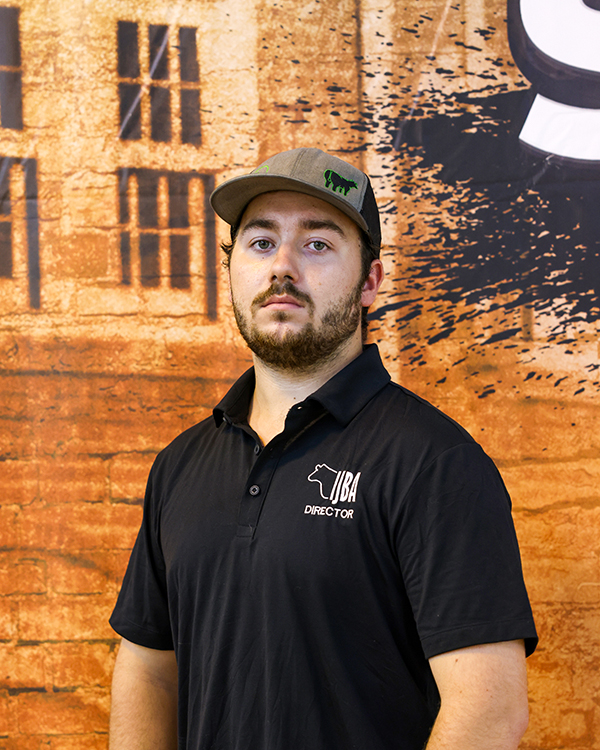 District 1 Director
Kyle Eathington
Avon, IL
Term ends Aug. 2025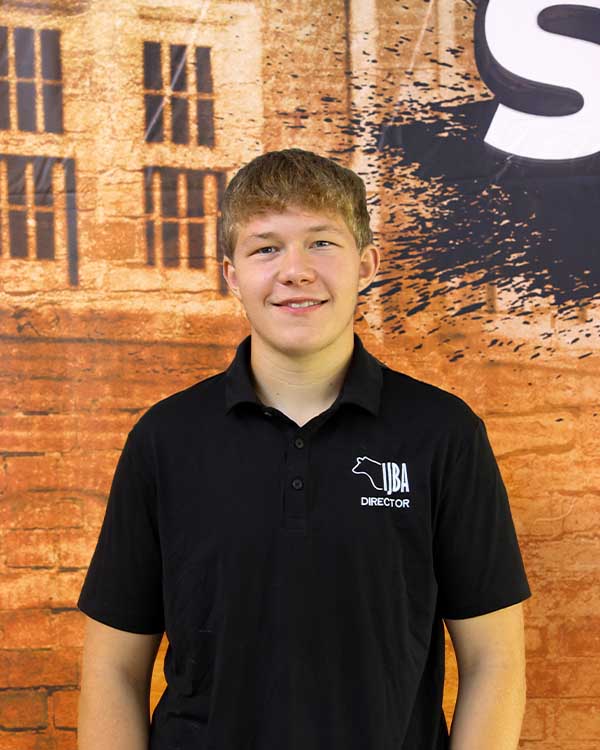 District 1 Director
Jack Jungmann
Little York, IL
Term ends Aug. 2025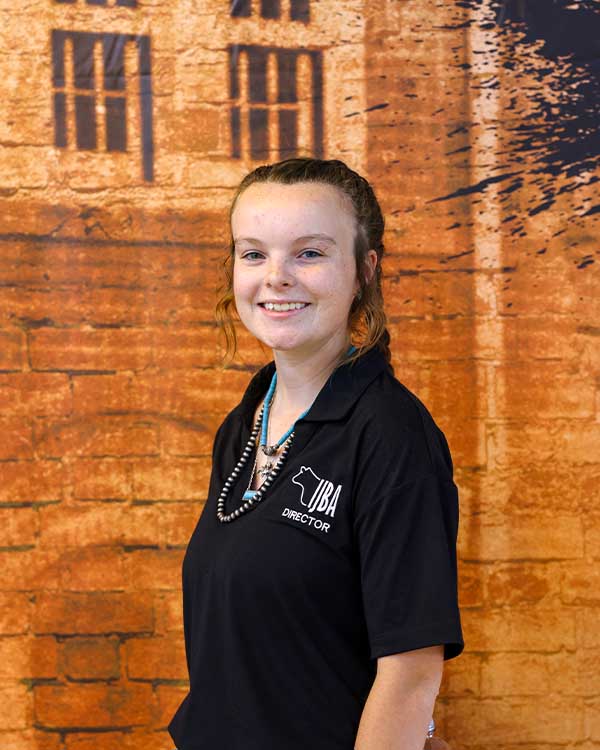 District 2 Director
Grace Brown
Flanagan, IL
Term ends Aug. 2024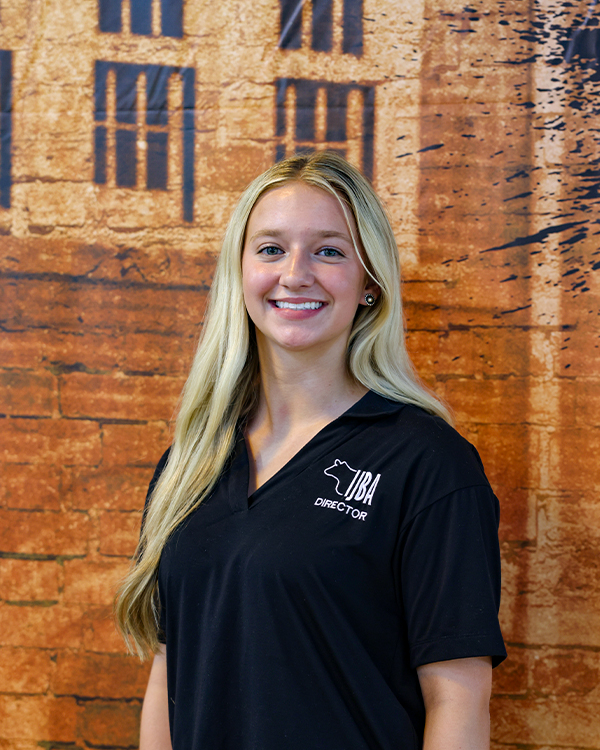 District 2 Director
Anne Dameron
Towanda, IL
Term ends Aug. 2025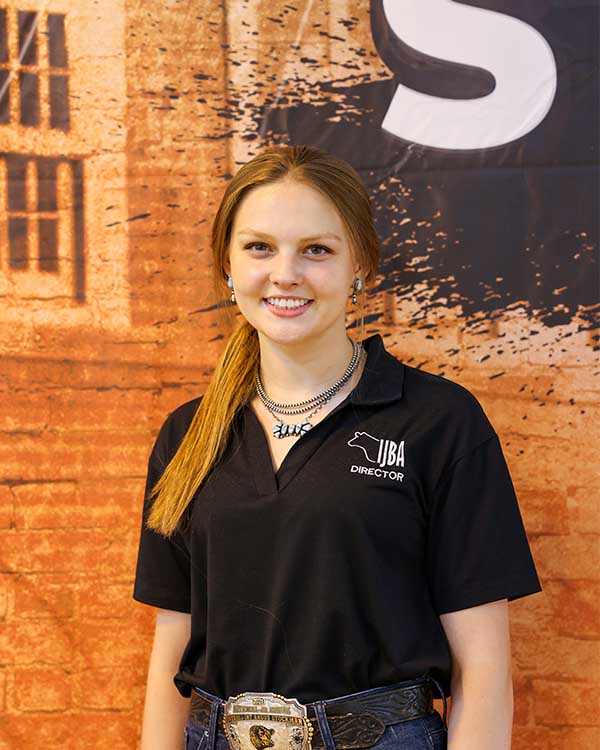 District 3 Director
Lauren Wolter
Aviston, IL
Term ends Aug. 2025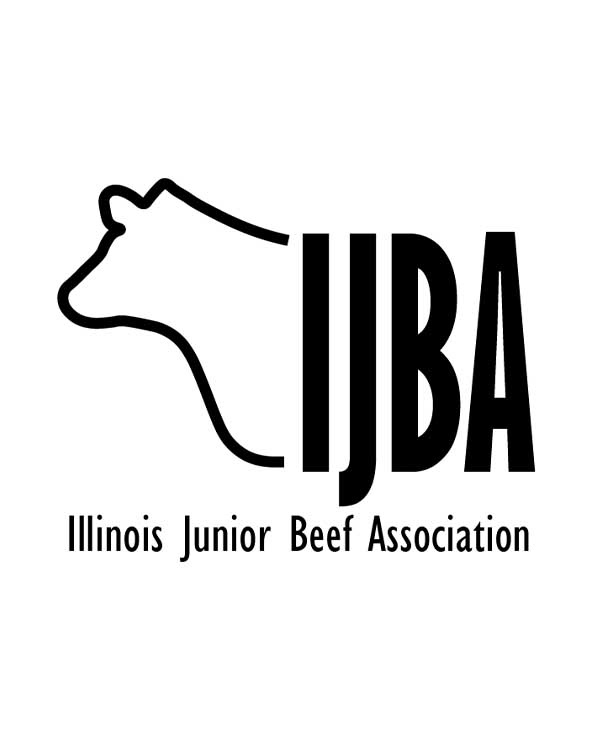 District 3 Director
Emma Taylor
Murrayville, IL
Term ends Aug. 2025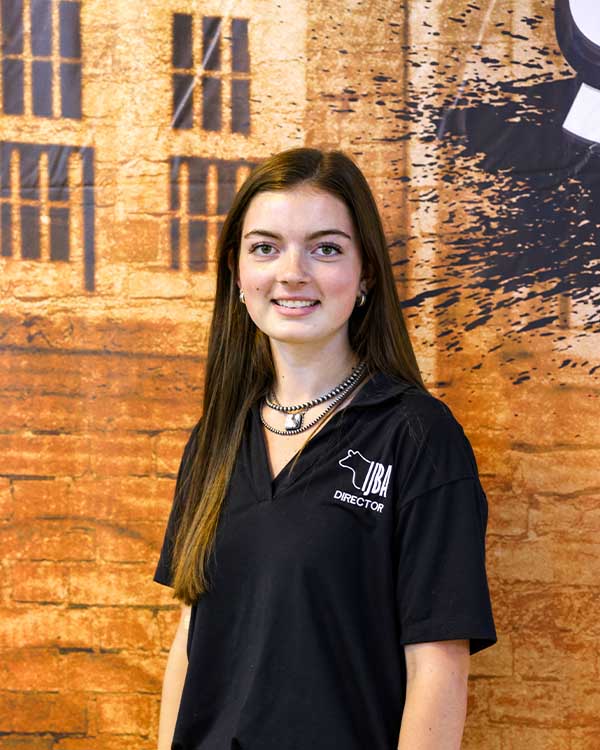 District 4 Director
Audrey Curtin
Blue Mound, IL
Term ends Aug. 2024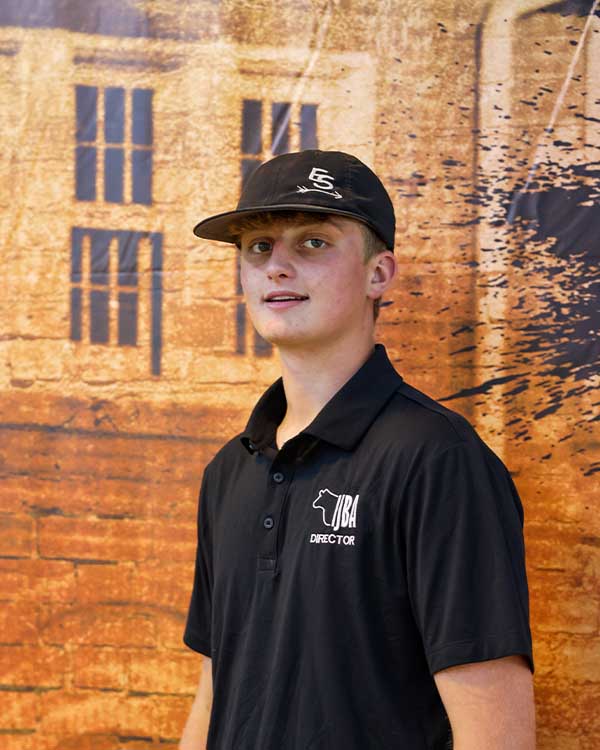 District 4 Director
Ben Sellmeyer
Maroa, IL
Term ends Aug. 2025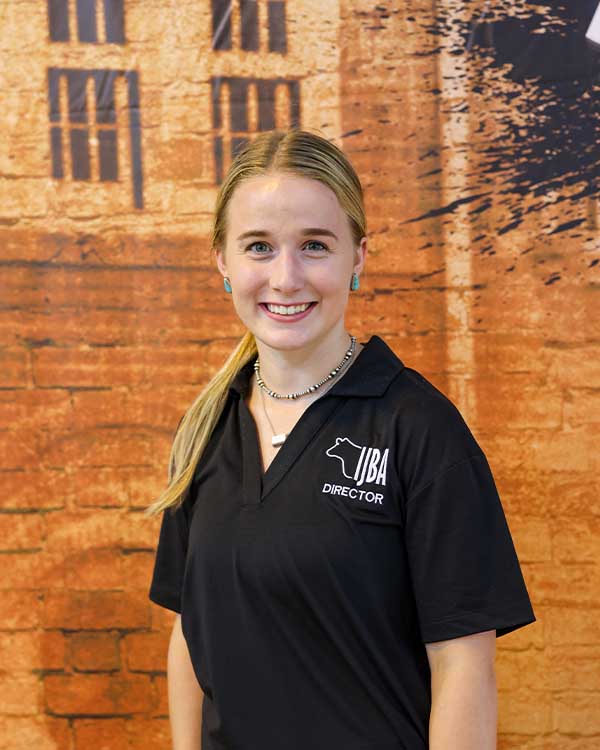 At large Director
Dellana Muck
Caledonia, IL
Term ends Aug. 2024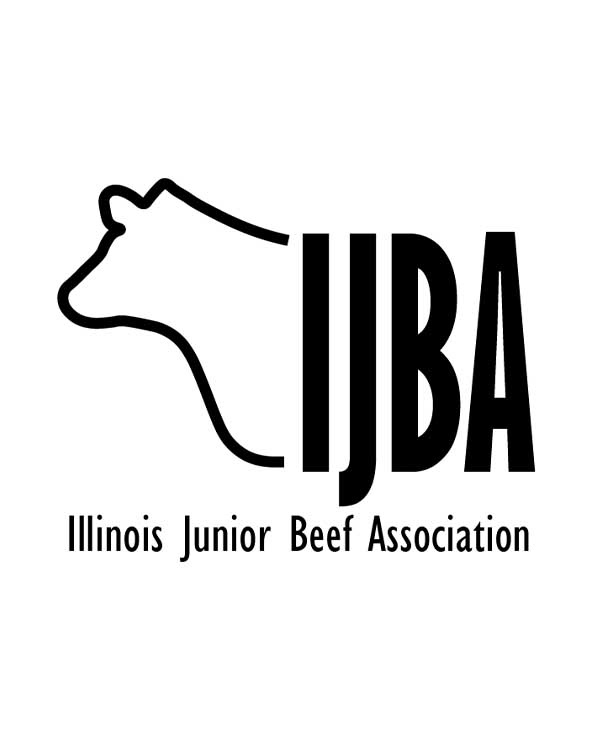 At Large Director
Adam Miller
Gridley, IL
Term ends Aug. 2025