Illinois Livestock Leadership Institute
Purpose
The Illinois Livestock Leadership Institute (ILLI) provides an opportunity for young men and women to become actively involved in the livestock industry and all of agriculture. ILLI, sponsored by the Illinois Beef Association and Illinois Pork Producers Association, is administered by the two organizations.
ILLI focuses on careers in the livestock industry through hands-on experiences, tours, and networking with peers and professionals. Youth will learn about promotion, research, consumer information, and issues that affect the livestock industry
Eligibility
ILLI delegates must be 16-20 years old by the start of the trip. ILLI delegates need not be livestock producers or from livestock-producing families, but must exhibit a sincere interest in the industry and agriculture as a whole.
Applications will be judged based on the essay response. Selected applicants will be notified within a week of the deadline passing.
Qualifications
Each participant must have an interest in the livestock industry and want to learn how they can assist the industry in the future.
Applications closed.
Expenses
A $150 registration fee, per participant, is due upon acceptance to the institute (not at the time of applying). An additional form and further information will be shared at that point.
After the $150 registration fee, all lodging, meals and other expenditures which are part of ILLI, will be covered. Delegates are responsible for personal expenses which are not a part of ILLI. (ex: gifts, snacks, etc.).
The essay response will be part of the application score. Selected applicants will be notified within a week of the deadline passing and asked to submit their $150 trip fee at that time.
2023 ILLI Recap
The Illinois Beef Association (IBA) and Illinois Pork Producers Association (IPPA) hosted twenty juniors from June 7-9th.
This year, ILLI Participants traveled to Fair Oaks, Indiana.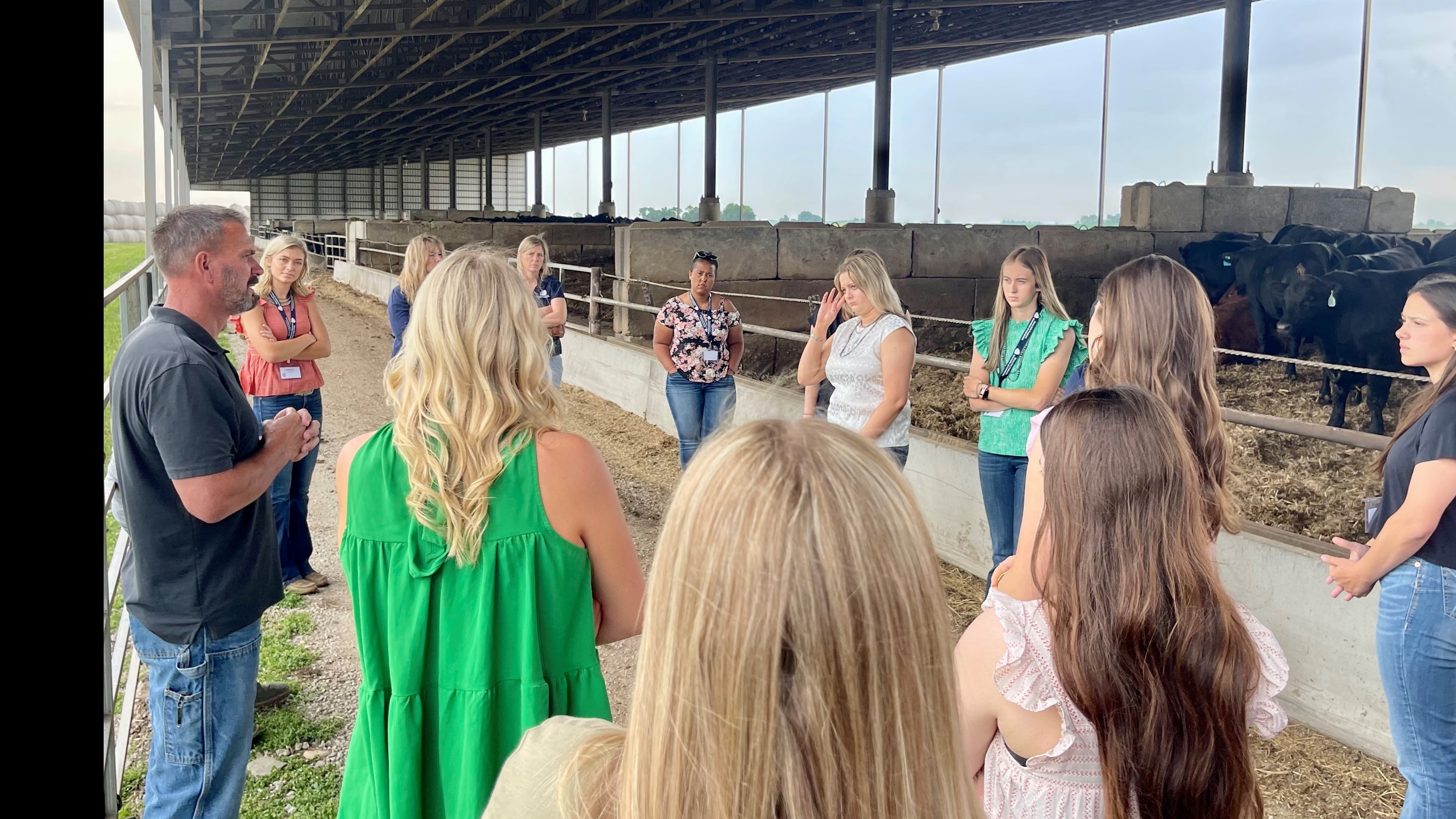 Funk Famrs
ILLI's first stop was at Funk Farms in Shirley, Illinois.
Kilgus Farmstead
The dairy at Kilgus Farmstead in Fairbury, Illinois was the second stop on the ILLI trip.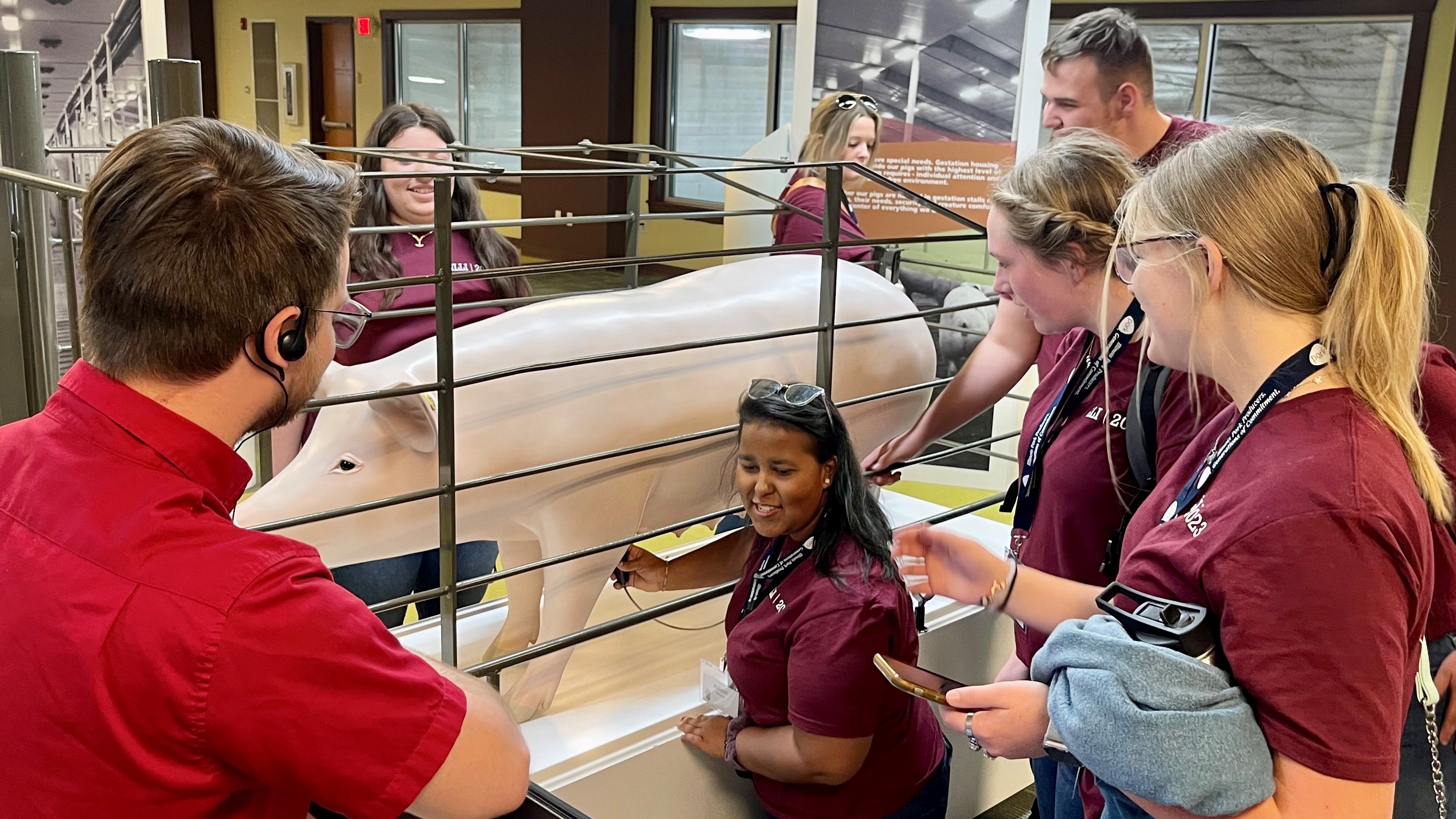 Fair Oaks Farms
Agritourism hot-spot, Fair Oaks Farms made up day two of the ILLI trip. Participants saw the dairy, and hog operation.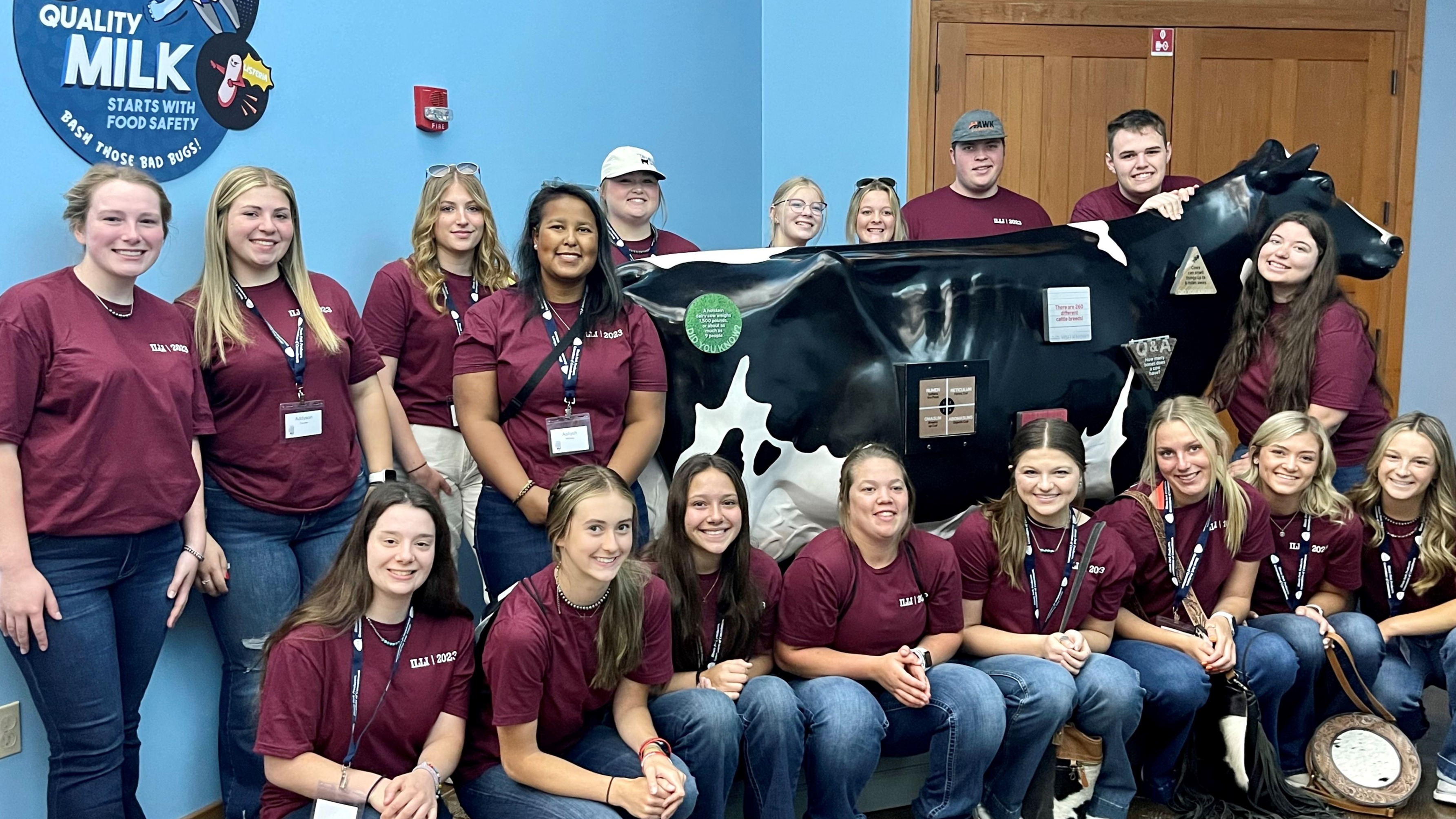 Fair Oaks farms
On day two, Nicole Gladstone from Mix Design spoke to ILLI participants about careers in agriculture.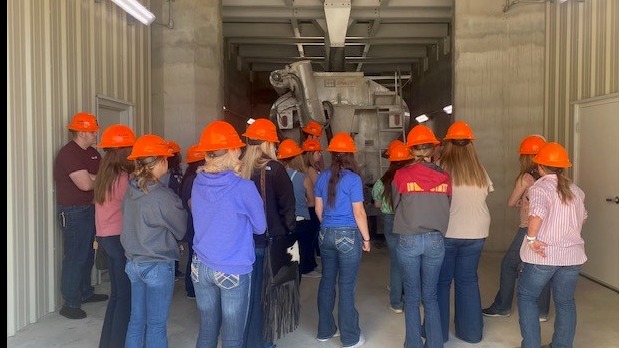 U of I Feed Mill
ILLI was able to tour the new University of Illinois feed milling facility.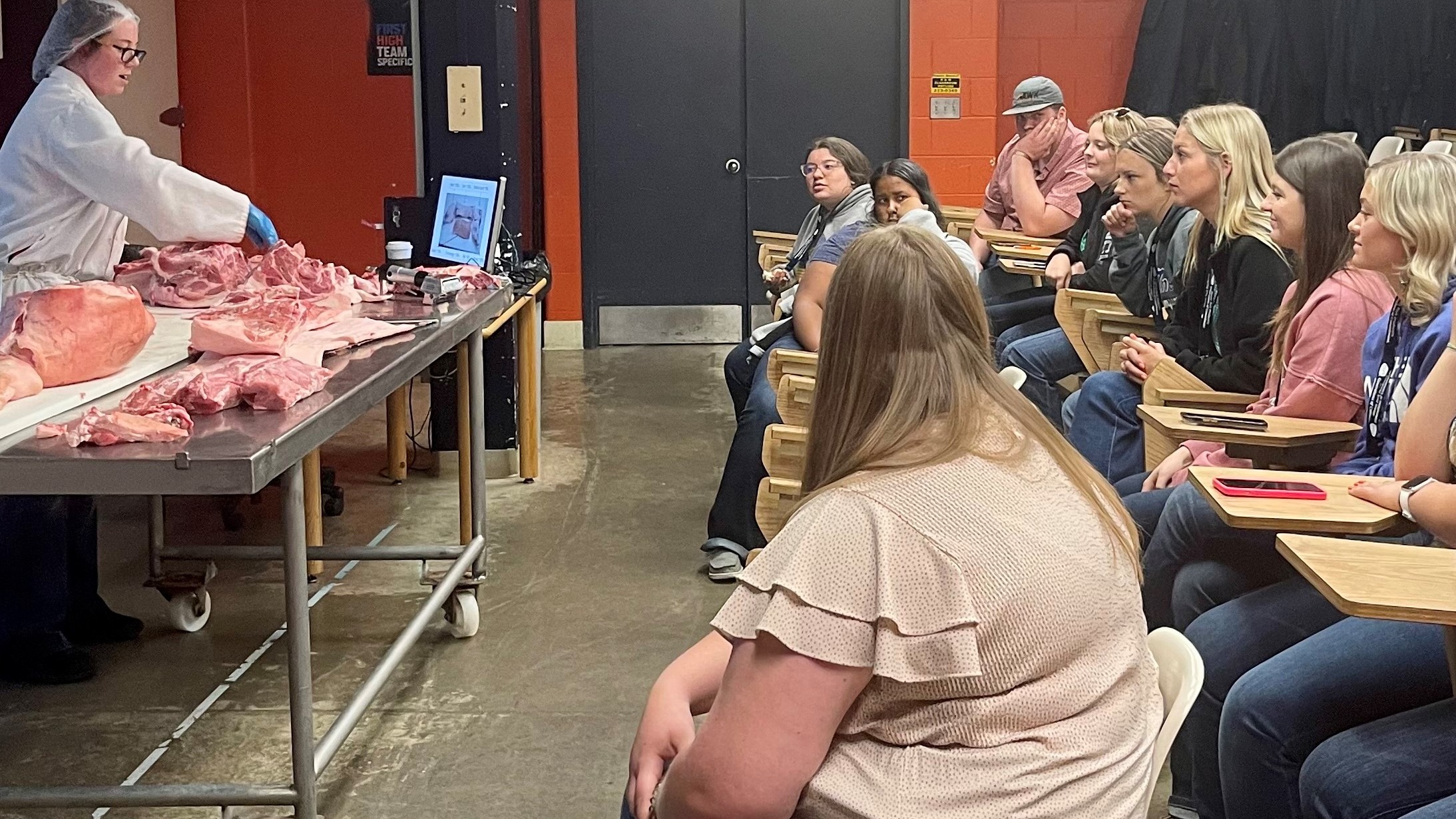 u of i Meats Lab
Participants received a beef and pork cutting demonstration in the University meats lab.